2023 Basic Economic Development Course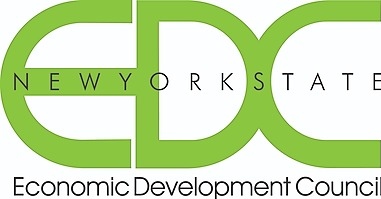 2023 Basic Economic Development Course
June 19 - 23, 2023
Crowne Plaza, 660 Albany Shaker Rd, Albany, NY
---
Held in June, the Basic Economic Development Course (BEDC) introduces attendees to the practices of a broad economic development program. Through instruction, peer learning, and case studies, the New York BEDC offers a comprehensive educational experience in economic development fundamentals.

This course is designed to meet the needs of professionals and volunteers relatively new to the development field. Attendees will learn best practices to help prepare their communities for business retention and expansion, business attraction, and grow an entrepreneurial ecosystem. The course focuses on the development, organization, and operation of economic development activities in both the public and private sectors. The faculty of the BEDC is comprised of seasoned practitioners and consultants recognized for their experience and expertise across economic development practice. The course also highlights leading national and international trends and best practices in economic development.

The New York Basic Economic Development Course meets the core requirements prerequisite for practitioners who wish to sit for the Certified Economic Developer (CEcD) credential issued by the International Economic Development Council (IEDC). To learn more about CEcD certification, visit the IEDC website. The Basic Economic Development course is equivalent to 3 credits in Applied Economic Development, a graduate level course at SUNY Empire State University's Masters in Community, and Economic Development program.
The course addresses four basic themes:
Concepts of economic development
Trends in economic development
Development location
Practical techniques and best practices of successful development
The course is designed for staff and volunteer leaders of:
Local, regional, and community Economic Development organizations
Colleges and universities
Chambers of commerce
State agencies
Planners
Utilities
Workforce Investment Boards (WIB)
---
2023 BASIC ECONOMIC DEVELOPMENT COURSE SYLLABUS
Crowne Plaza, Albany NY (Formerly the Desmond), Town Hall Meeting Room


MONDAY, JUNE 19
TUESDAY, JUNE 20
WEDNESDAY, JUNE 21
THURSDAY, JUNE 22
---
Thank You To Our Sponsors